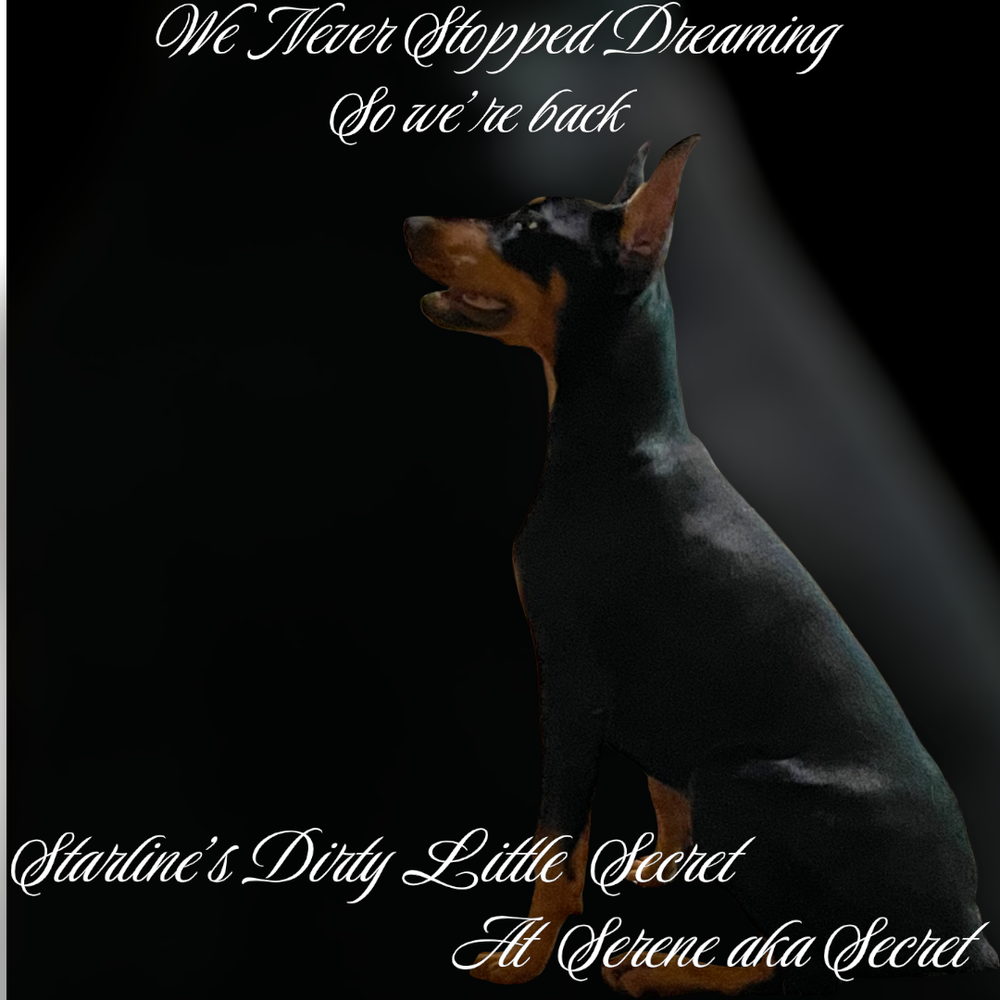 Welcome to Our Doberman Page!
We are so excided to be back!
You are probably wondering how this happened? Well any one who truly knows Kieshia knows this is her dream breed from the time she was 12 and showing in juniors she asked many times for a Doberman but the answer was always no. Just like many other Doberman lovers Kieshia continued to watch the Doberman ring an study the breed. Always asking the handlers and breeders questions about the Breed her family hoped it was a faze it was not. 
Kieshia Imported her first Doberman in 2005 Razer was a Beautiful girl that would do anything Kieshia asked she went to work everyday at the Automotive shop and loved the weekends at the car shows Razer was spayed and never bred.
In 2013 Kieshia had her first litter of Doberman's out of Sho Me's Royal Flush aka Reno & Showtime's Queen Of Hearts aka Flirt this litter Produced Multiple Champion ShowTime's Calling The Shot's aka Jack. 
Jack was Kieshia's heart dog and everyone will tell you even if they didn't like Doberman's they liked Jack!
Jack and Kieshia were a sight to see in the ring he stood out and you could see his quality from across the building he never gave a side eye or acted out he was solid in Temperament, Quality and Health! Jack and Kieshia's first time in the AKC ring together was right after Jack turned two years old they won two five point majors out of the bred by class. Back then it took over 30 males to make a major both times he took Best of Winners and Best Opposite sex this means he beat all but the Best Of Breed Dog out of the Bred By Class so this would total over 50 other Dobermans. 
Jack Passed a few years ago and Kieshia had to step back as her heart was broken. a year latter Tiffany posted she had a litter Kieshia looked at the Pedigree and didn't think twice before being placed on the litter for a black & rust female she knew she could not look at a black & rust male the same as she did Jack not just yet at least. Then in 2022 Roby got Kieshia Preacher a deep red & rust male as his wedding gift to her so now we have 2 Dobermans Secret and Preacher the pedigrees don't get any better and yes they are related to Jack! 
if you are looking to be placed on our waiting list for a Top Quality Doberman call Kieshia 509-939-7186 as our list has already started!
ShowTime's Calling The Shot's aka Jack 2013-2020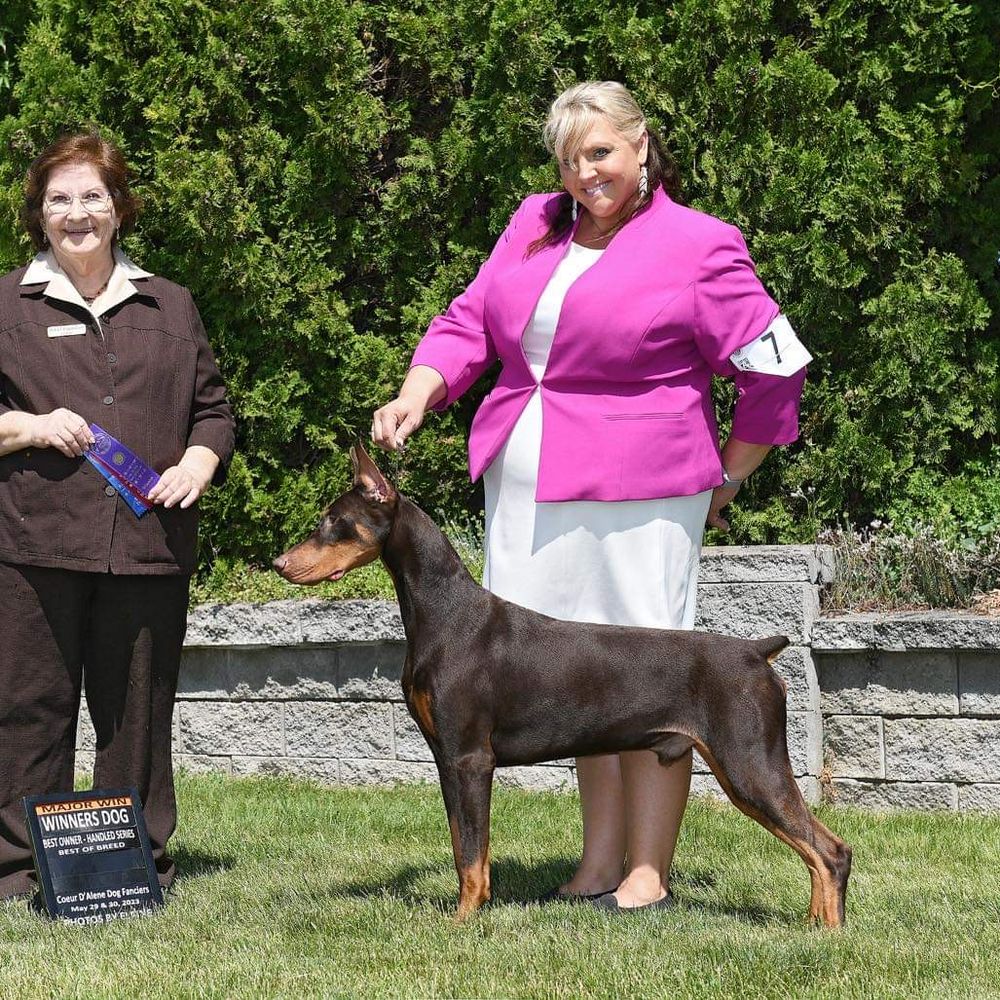 Starline's Making A Statement With Serene aka Preacher
Owner's: Kieshia Jorgens-mclendon, Robert McLendon & Tiffany Neal
Preacher is everything we want in a Doberman Male!
Preachers has taken our breath away from the time he was handed to us by our amazing flight nanny.
Preachers first weekend out to an International show he came home with 4 Best of Breed's. 4 Group 1st and 4 Best In Show Puppies! he now has the titles Junior International, Junior National & Honors Champion!
Preacher started showing in AKC as an older puppy and in limited showing has 10 points and 1 of his majors along with two Best Of Breed Owner Handler all before he was a year old!